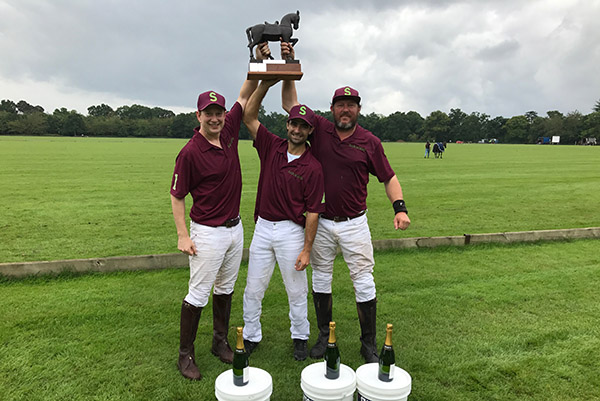 Polo Manager's Trophy: 2nd & 3rd September
Definitely on a roll it was Saracens who posted a third consecutive victory, beating Watch Centre in the 6 Goal Final by 5 goals to 4. Oscar Mancini's Ramona won BPP and Rajendra Kumar Jain the MVP. In the Sub Final Belina beat Wildcats/Cani by a convincing 7 : 4.
In the 0 Goal Final BHPC had a clear win over Home Farm, 7 goals to 3 1/2. In this match Pedro de Lamare's Capataz was BPP and Lucho Aguirre the MVP.
The Sub Final provided a win for De Havilland Chambers, ahead of Prosperity in 2nd and De Nada 3rd.
---