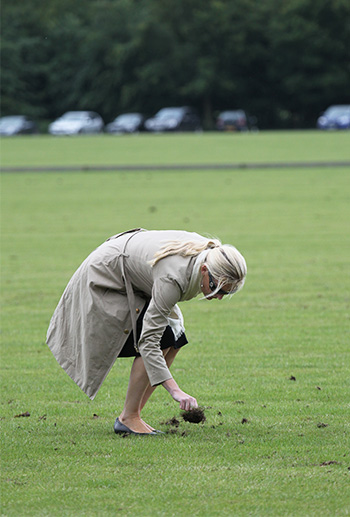 Play Polo
Tournaments and chukkas are played on the beautiful boarded and irrigated grounds. Chukkas are on Thursday evenings at 6.30pm and non-tournament weekends. Teams from other clubs are always welcome and non-members are also welcome at chukkas. The atmosphere within the club is such that beginners should be able to take part in club chukkas early on without feeling awkward.
The highlight of the season is the Summer Festival, held on the day before The Coronation Cup with 4 or 5 games of increasing levels providing lots for spectators to see. This is the only day on which admission is charged, to raise funds for a suitable charity. Last year we were proud to raise funds for the local Air Ambulance.
Coaching is available from our resident Polo Manager, Pedro de la Mare. Pedro is a Brazilian 3 goal player who has played all over the world and up to International Level. Facilities include an arena, stick & ball ground and wooden horse. Team coaching can also be arranged.
Pedro can also help arrange pony hire and pony livery can be arranged at various nearby yards including transport to BHPC chukkas and tournaments.
Please click here for Membership Information.