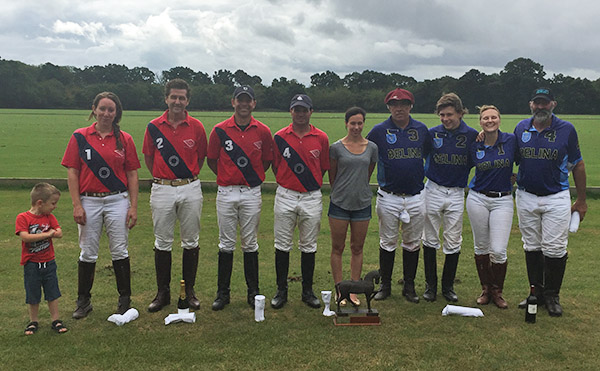 Polo Manager's Trophy: 27th & 28th August
The 6 Goal Final produced a win for Rathbeags, by 7 goals to 5 over Belina/Wall Design. S Darritchon was awarded MVP with Fabio Lavinia's pony the BPP.
In the Subsidiary Final Coppid Owls beat C.S.C Polo and Las Aguilas, Capi Granchi the MVP. The 0 Goal Final went to Demonchy by one goal, 8 to 7 against Pro-Fit. Cecily Coulthurst was MVP in this match, with Tommy Fernandez's Poppet the BPP.
---