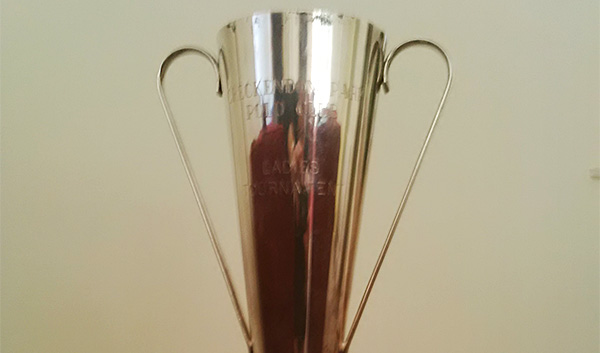 Mixed Tournament: 20th July
There was a quick shift in the schedule from the original Ladies to a Mixed tournament where all teams must have at least one female player. Unfortunately the rain came Friday night and Saturday morning so play was cancelled for Saturday, but Sunday continued and merit was worked out on Goal difference.
De Nada / Round Shaw Farm 5 vs Wild Cats 2
A slow start was made from both teams, with no score on the board after the first, but team play for De Nada's Pedro de Lamare and Tommy Llorens soon got the score board ticking in their favour, including some accurate penalties for Lamare.
Davey Baxter, with the help of Wild Cats Michael Mylonas, Lisa Spiers and Holly McCulloch, are a very good team at this level, all useful players that can take the ball up the field, but with some good defense play from De Nada's Karyn Shuter and Lucy Bolton it was enough to stop them from quite scoring.
An American tournament bought some mixed results:
All teams were tied 3 ways on points, with everyone winning one match and losing one match, so it went back to goal difference which still provided a tie. Both Demonchy and Carrisbrooke were on a positive 1 & 1/2 Goals, so it finally went back to the 'who beat who' rule and Demonchy edged ahead.
Demonchy consisted of Tommy Fernandez and Henry Gill, backed up by Charlotte Elliott and Sergio de Oliveria Martens.
Carrisbrooke's make up was a family affair; mother and son Jayne and Max Rumsey with local member Roon Kai backing up well to professional Will Seth Smith.
Team Swan is a new name on the honour roll but full of 4 club members: Laura Heard, Alex Brown, Clive Posselt and Miguel Ayala. They just had one weak chukka but it was enough to put them in wooden spoon position.
Trophy awarded to De Nada / Round Shaw Farm (on Goal difference)
---