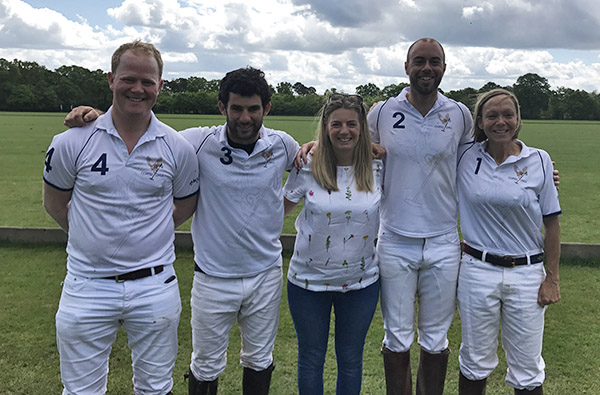 Coppid Cup: 13th & 14th May
The Coppid Owls came out victorious in the Final of the Coppid Cup, beating the Wild Cats by 7 goals to 6. BPP was Extreme, owned by Tristan Phillimore while MVP was Lisa Spiers.
In the Subsidiary Final Luff Llorens / Amos got the better of Las Aguillas, posting a 1.5 goal victory – 6 1/2 to 5. Capi Granchi was the MVP in this match.
The 3rd Final winners were Azul Cigarra, 3 goals to 1 1/2 against Home Farm, Peter Hugh  Smith the MVP, while the 4th Final produced a win for Saracens, 5 goals to 2 1/2 over Pro-Fit. Nicola Hodges was named the last MVP of the tournament.
---