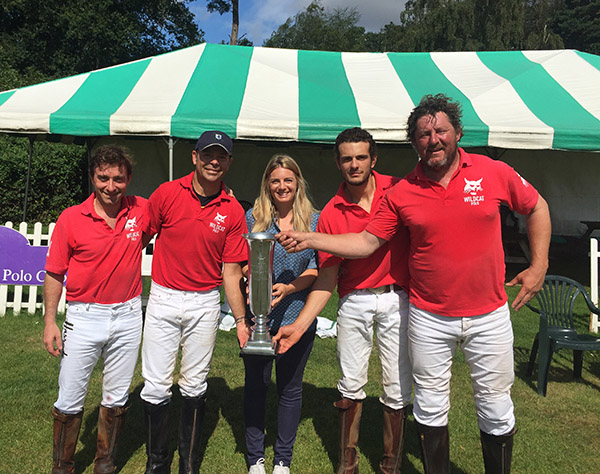 Chairman's Cup: 6th & 7th August
Wildcats winning streak continued in the 4 Goal Final. They beat Coppid Owls 5 goals to 4 1/2. Tristan Phillimore's Carrot was BPP and Michael Mylonas the MVP.
Phoenix won the 0 Goal Final ahead of Frogmore and Acentro, with K Kaveleiva the MVP and Lucy Bolton's Nico the BPP.
---