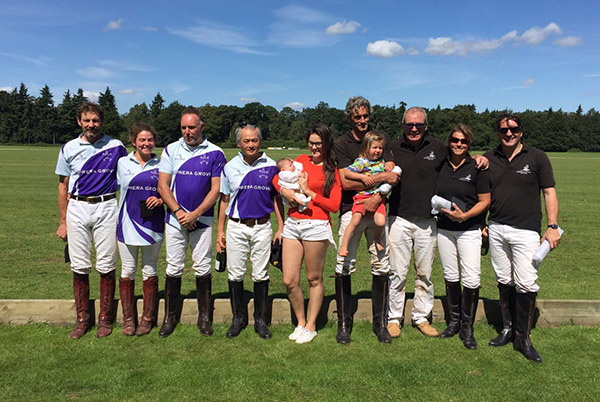 Chairman's Cup: 12th & 13th August
Saracens were again the victors in the Chairman's Cup 4 Goal Final, beating Amber by 4 goals to 2. The BPP was owned by Josh Clover, with the MVP award going to Matt Green Armytage.
In the Sub Final Frogmore/Wildcats held on to beat Luff Llorens by half a goal, 6 1/2 to 6.
The 0 Goal Final went to De Havilland Chambers, again with a narrow half goal margin over King Kong, 4 1/2 goals to 4. Charlotte Elliott's La Bamba was the BPP and Sam Buckles the MVP.
Azul Cigarra won the Sub Final 4 goals to 3 1/2 over Luff & Llorens.
---