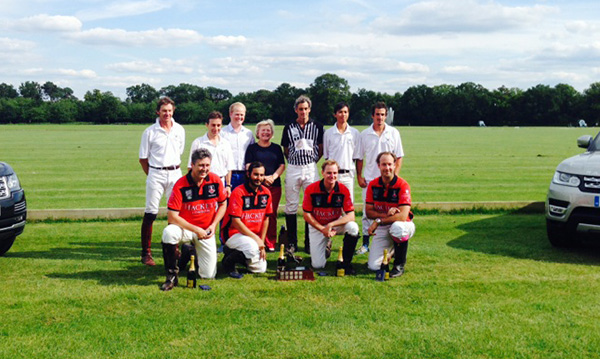 British Polo Day: 25th June 
British Polo Day
Binfield Heath 8 vs Singapore 4
It was a lovely sunny day for the challenge match between a visiting Singapore Team and a home side.
The first chukka started off quickly with 6 points on the score board, two from Alex Lisle for the Singapore team and two each from Tomas Fernenadez and Roon Kai, giving the Binfield Heath home side the advantage.
Alex put a further two on the board with great support from team mates Nick Britten-Long, Gary Tirnana and Imran Jumabhoy, but Roon and Tomas replied with one each so the scores continued to be 2 goals apart.
Phillip Elliott and Michael Mylonas put a complete stop to Singapore's scoring for the second half and the star player for the day, Kai, ran in a couple more.
The visiting team were very gracious in defeat and would like to thank all those that generously supplied them with ponies for the match.
---