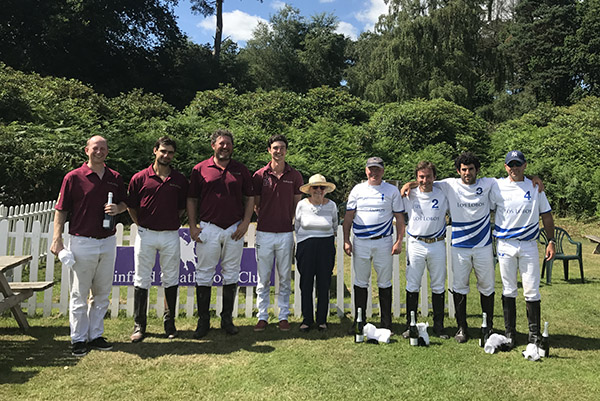 Borough Marsh: 1st & 2nd July
Wild Cats/Los Lobos claimed the 4 Goal Final with a two goal victory over Saracens. Lucho Aguirre was named MVP with Michael Mylonas's Arizona the BPP.
In the Sub Final, Coppid Owls had a comfortable win over Amber, as did Frogmore over Davidsons in the 0 Goal Final. In this match, Amber Clutton Brock was MVP and her pony Quinita the BPP.
The Sub Final for this was won by Pink Power, ahead of De Havilland Chambers and Azul Cigarra.
---