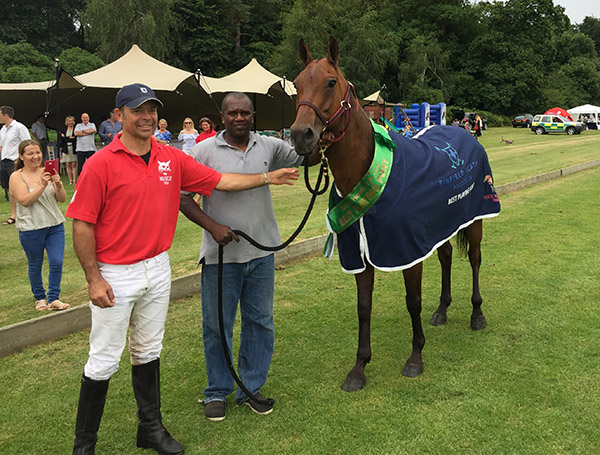 BHPC Festival: 24th July
Home Farm posted a convincing win over Azul Cigar in the 0 Goal match, winning by 9 1/2 to 5 goals. MVP was T Dalton Norton with Laura Heard's pony the BPP.
The 6 Goal match also provided a comfortable win, this time for Pink Power who scored 7 goals against Genius Sports' 3. Nick Beitner's pony was BPP while MVP was D Otamendi.
The remaining matches were closer fought. Ausherra beat Pro-Fit 6 1/2 to 6 in the 4 Goal match, Nicola Hodges' pony the BPP and Pedro de Lamare the MVP. In the 12 Goal, Coppid Owls meant the Flying Kiwis 6 goals to 5 1/2, with Tristan Phillimore the MVP and James Beim the owner of the BPP.
Finally Belina/Demonchy beat the Wildcats 6 1/2 to 6 in the 6 Goal, Pedro de Lamare's Capataz the BPP and Tommy Fernandez the MVP
---