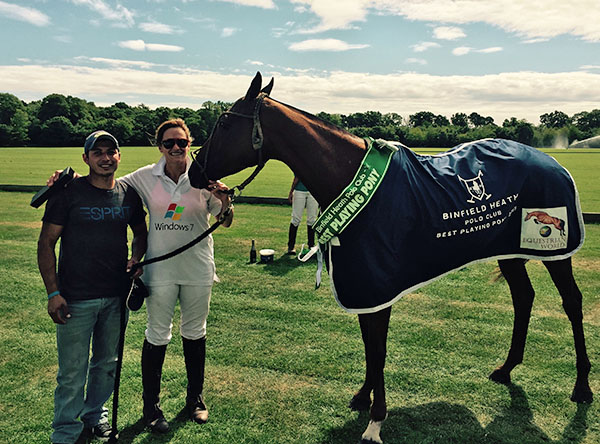 August Tournament: 8th & 9th August
This year's August Tournament was as competitive as ever.
The Final was won by Demonchy/Frogmore who beat De Nada 6 1/2 : 4 with Henry Gill the MVP and Double Fiesta, owned and played by Marianela Castagnola, the BPP.
Purity Vodka posted another Subsidiary Final win, beating Gaucho 8 : 5 1/2, Matt Lloder taking MVP in this match.
Last but my no means least, Saracens narrowly held off a good challenge from Azul Cigarra in the Sub Subsidiary Final, the final score 7 : 6, with Katie McDonald the MVP.
---