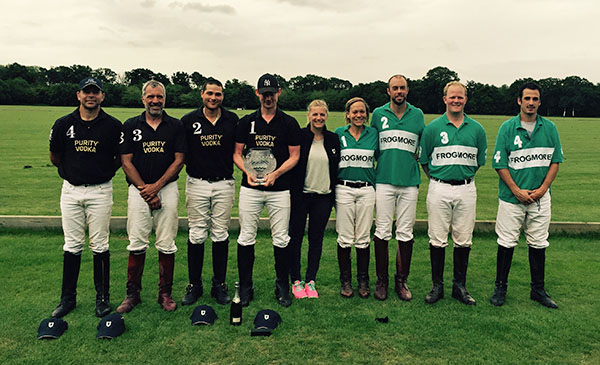 Alpha Suisse: 22nd & 23rd August
Purity Vodka recorded another win at Binfield Heath, beating Frogmore/Demonchy in the Alpha Suisse Final by 5 goals to 3. BPP was awarded to R Odle's Grey, with MVP again going to T Phillimore.
In the Sub Final Saracens beat Home Farm 7 goals to 4, with MVP named as Nacho Franco. The score line in the 3rd final was similar – Las Pulgas beat Wildcats/Azul Cigarra 7 to 3.
---